Lulu Escapes meets: the sweet Carly from Light Travels
Carly and I have known each other from Instagram since I started my blog and we can't wait to meet in person sometime soon. We have had a few possible occasions in Los Angeles and in Paris but couldn't find that right moment. In the meantime, I wanted to share this interview with you so that you can get to know more about this sweet lady and what she's trying to achieve with her travel blog Light Travels. Carly always loves a good bargain and she shares her best tips and recommendations on how to find cheap prices for flights, hotels, etc. online.
Pin this post to read later ♡
What was the first big trip you went on that you can remember?
The first big trip I can vividly remember is my family trip to Italy when I was 10 years old. I had travelled often with my family growing up, but this was the first place that really struck me! I was used to exploring the U.S. which is mostly modern and newly built up, but Italy was the exact opposite with all its history and culture. Every building, historic site, and meal I ate reminded me of things I'd only seen in old movies and history books. It has been one of my favorite countries in the world ever since my first visit and I fall in love even more every time I return!
How long has it been now since you've been travel blogging full time?
2 years! I started almost immediately after graduating from college in 2015.
If there's anything you could change looking back on your path as a blogger, what would it be?
Everything has been a learning experience, so I wouldn't necessarily change anything. BUT, I would have told myself to dive into the business aspect of blogging earlier on (i.e. email marketing, etc.). I've learned now that there's a creative side to it and a business side, and one can't thrive without the other if you want to make blogging into a career!
Which destination has been your favourite this year?
Palawan in the Philippines! The beaches are untouched, the water is crystal clear, and it still has that undiscovered feeling since tourism hasn't blown up yet the way it has in Thailand or Bali. Also, the people are some of the friendliest, most genuinely kind people I've ever met on my travels!
What are your 3 top travel hacks for booking flights?
SKYSCANNER! It always shows the cheapest flights, doesn't charge additional booking fees for using their site, and it includes cheap budget and local airlines.

From past experience, I've found cheapest prices for domestic flights anywhere from 1-3 months before the flight date, and 3-5 months before for international flights.

Definitely get a travel credit card to access discounted or completely free flights (Chase Saphire Preferred is awesome for US residents!).
You're currently living in LA – please share some of your favourite bars/restaurants.
So many to choose from!! Oh boy. Some favorite restaurants are: Crossroads Kitchen (I'm slowly making the transition to a plant-based diet and this is def my fav vegan restaurant!), Jon and Vinny's (EVERYTHING here is amazing), Father's Office for the best burger and craft beer in LA, La Scala chopped salads, Sugarfish and Izakaya for the best sushi.
Some of my favorite bars are Good Times at Davey Waynes, Mama Shelter rooftop bar, Bungalow, The Victorian & E.P. L.P.
Do you tend to contact tourism boards and hotels directly or do you work with an influencer marketing agency?
I contact everyone directly! My email hustle game is very strong haha :)
If you could go anywhere in the world tomorrow, where would it be?
Probably Paris. It's the one city where every time I leave, it always feels like too short of a trip and I'd return the next day if I could. I hope to live there for at least a season, sometime in the future!
Do you always stay in budget locations or do you treat yourself to a luxury every now and then?
I definitely do a mix of both! I love budget locations because they allow me to travel for such a long time since my money goes such a long way! In these locations I'll typically stay in more luxurious accommodations since they're more affordable. In pricey locations, I usually just stay for a shorter amount of time and in a budget AirBnB.
What are your plans for the future? How do you plan on developing your blog?
In the future, I definitely plan on continuing my career as a travel blogger and influencer! I'd love to check off new countries on my bucket list, while also returning to my favorites. In 2018 I already have plans to visit 3 new countries: Brazil, Canada, & Costa Rica! In terms of my blog development, I would love to improve my video editing skills and build up my YouTube channel with not just travel videos, but also travel hack videos too! I love being able to teach others how to afford worldwide travel and I think YouTube is an amazing outlet for spreading knowledge (especially since everyone in so visual in this day and age!). I also hope to be a published author in the future, since I've been working on a travel hack book :)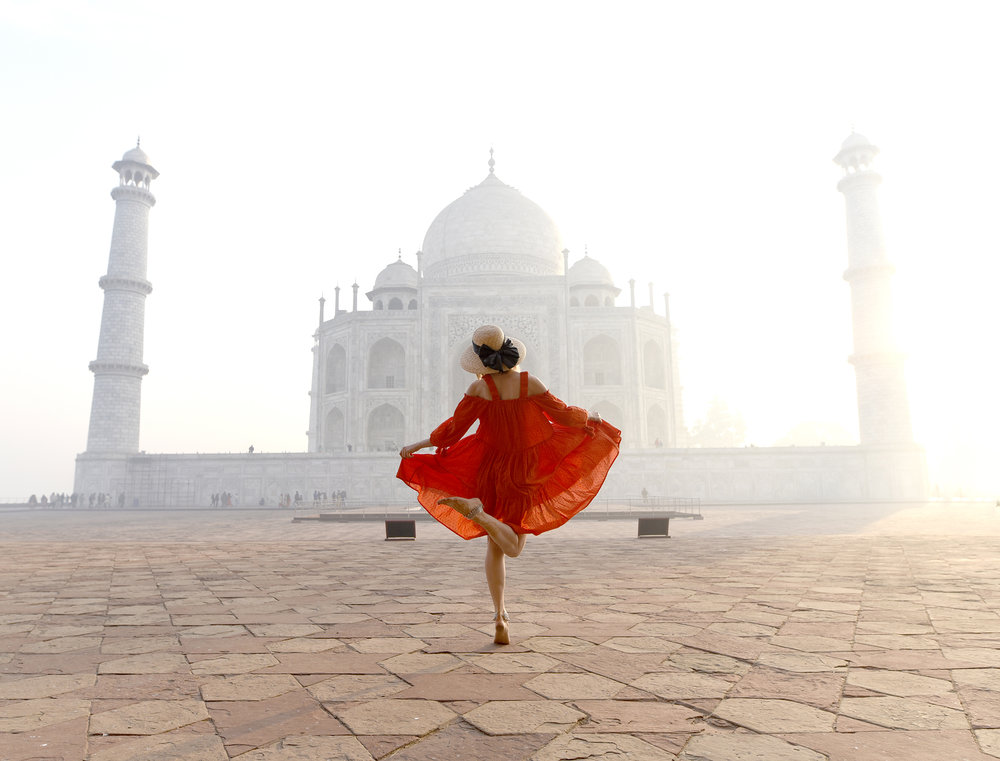 See More Travel Blogger Interviews