Lulu Escapes meets: Ellie Green (aka The Ginger Wanderlust)
Ellie started her travel blog The Ginger Wanderlust before going on her big escape and has grown significantly since. She loves sharing all her travel and photography tips and she has a beautiful blog and Instagram account. We met up in Indonesia when we went to Komodo National Park together with her boyfriend and had a great time together. Ellie and Alex left their Paris life to travel around Asia for 6 months and now they are currently living in Australia. Ellie is a lovely, bubbly and charming person with a lot of creative talent and it's a pleasure for me to do this interview with her so that you can all get to know more about her too.
Pin this post to read later ♡
Where do you call home? What do you miss the most since traveling?
I grew up in a village near Bath, in the south west of England. The same village that Jamie Cullum is from! My dad is Welsh and my mum is French so I've also lived in France for a few years, before I went travelling I spent two years living in Paris, so I guess I would call Paris home :)
Whilst travelling full time around Asia I really missed having my own kitchen! Although it's amazing to eat out all the time and not have to wash up, after a while you do miss home cooking!
Which camera gear do you have and how do you edit your photos?
I have a Canon 7d mark ii and 3 lenses. One for landscapes (canon 13-135mm), portraits (sigma 30mm 1.4) and a wide angle lens (canon 10-18mm). I edit my photos on Lightroom on my desktop using my own presets (these are like filters). I love editing on Lightroom as it's easy to use and you can manipulate the colours to your liking! You can check out my presets here.
You're currently travelling full time - how do you plan your travels?
I always knew I wanted to visit Asia. Before travelling I saved up for two years and planned the basic tour of my journey, making sure I visited each country at the best time (to avoid monsoon season!). I also had a vague idea of what I wanted to see/do, but I picked up tips from talking to people in each country. Then I only book accommodation a few days before. My travel plans are a mix of organised and spontaneous!
What's it like travelling full time with your boyfriend? Any tips for other couples wanting to travel together?
I have loved travelling with my boyfriend! Sharing new experiences, exploring new places and meeting new people together. Travelling full time is a difficult but rewarding journey and being able to go through it all as a couple makes you come out stronger (and with a lot of in jokes and hilarious stories!)
If you're looking to travel as a couple, then my top tip for you would be to make sure that you get a good balance between privacy and being social. I would book a private room at least a few times a week. As well as being social by booking tours, or meeting people in hostels. I think you can never spend all of your time with just one person!
What's been your favourite destination so far?
I absolutely loved Vietnam! It just has so much to offer, from beautiful coastlines, to rice paddies in the mountains to gorgeous temples and ancient ruins. Vietnam is just so easy to travel around, there are plenty of cheap internal flights, a train that you can book in advance online and lots of night (and day) buses, all for a reasonable price. Accommodation was also a nice surprise, everything was such good value for money!
One day we were hiking in the rice paddies and staying with a local family, and the next we were sailing around the epic Ha Long Bay! I've written a blog on the top 15 things to do in Vietnam, hopefully it will tempt you to visit!
What made you start travel blogging?
I have always loved travelling, and I often had friends and family asking me questions about where I had been / what I had done. So I thought why not document my tips online to easily help them and everyone else! I also love the challenge of writing about new places, and it has definitely helped to develop my writing skills.
What's been your worst travel experience?
When you're travelling it's inevitable that you will encounter a horrible or stressful experience, that will make you just want to go home (for like 5 minutes and then you're just like YEAHH I'M ON HOLIDAY).
My worst ever experience whilst travelling was when I ended up in hospital after a moped accident in Santorini. As I was a tourist with travel insurance they brought me to a private clinic, I had sliced my leg (and muscle) open and needed stitches. You would think they would operate straight away, but no. I was made to wait with my leg wide open for around 6 hours whilst they confirmed my insurance. They then tried to make me pay 3000 euros as a "downpayment" (even though my insurance covered everything…) and wouldn't give me back my passport. Needless to say they made a stressful experience worse! But in the end they finally stitched me up (70 stitches and 15 staples!), gave me back my passport and accepted my travel insurance.
How do you differentiate your travel blog and Instagram account from others?
My travel blog and instagram account are focused around providing the best tips for travel, photography and editing. I aim to provide content that helps my followers get that perfect photo with no one in, or find a hidden spot only known by the locals! As well as sharing tips on how to edit with Lightroom. My blog is largely photo orientated and usually in lists, so it's quick and easy to read.
What's your favourite hobby in addition to travelling?
On top of travelling I love photography! I've always had cameras growing up and I bought my first DSLR in 2012. Since starting my instagram I have learned so much and I can't wait to learn more!
What are your travel plans for the future?
I am never one to plan too far ahead but I have recently moved to Sydney, Australia and I plan to stay here for a few months. I might find a temporary job in an office or do some freelance writing for other blogs (whilst also continuing to work on my blog of course!).
I plan to travel more around Australia whilst I'm here, but I have no idea what will come next! Although I do know that I would LOVE to go to Hawaii - and it's not THAT far ;)!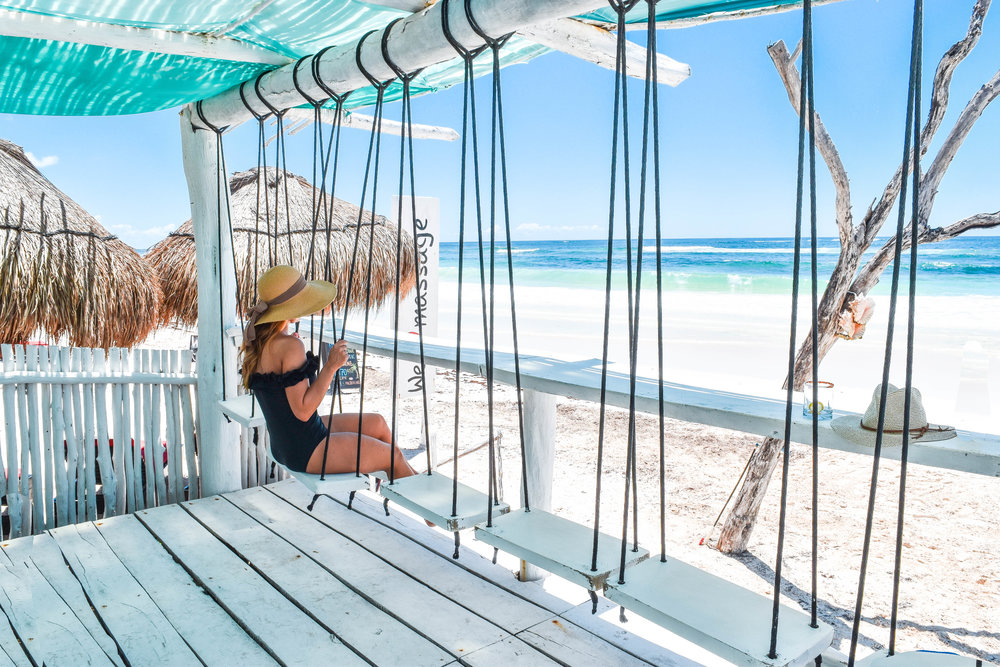 See More Travel Blogger Interviews