My favourite places in Paris for something sweet
Here's a list of some of my favourite places in Paris to buy chocolates, patisseries and other wonderful delights for all those of you with a sweet tooth. You can either buy these for yourself or as a gift to offer someone a great souvenir of the city.
There is no order of preference and I think that once you reach the last one you will want to taste something from all of them - that's what I hope anyway.
Pin this post for later ♡
Le Chocolat Alain Ducasse
The renowned chef Alain Ducasse has several chocolate shops in Paris. All the chocolates are made from real cacao beans and are manufactured in Bastille. Nicolas Berger is the chef chocolatier and torrefacteur however it's Alain Ducasse who approves all the recipes. Their best sellers are the Mendiant chocolate bars as pictured above (chocolate bars with dried fruits or nuts). You can also make your own personal selection of individual chocolates.
Click here for the list of Alain Ducasse boutiques in Paris.
Pierre Hermé
Amongst an array of wonderful products (jams, chocolates, cakes and biscuits), Pierre Hermé's best sellers are his macarons. These revolutionary macarons are one of a kind as Pierre Hermé is the only one who dares to mix different flavours to make the most unique and eccentric creations. Pierre Hermé is the mastermind behind each recipe and he finds his inspirations from the most simple things in life.
You can make your own selection of boxes from 7 to 24 pieces. The diversity of macarons is what makes Pierre Hermé stand out from others, and of course the freshness, delicious taste and sumptuous texture. My favourite is the salted-butter caramel!
Click here for the list of Pierre Hermé boutiques.
Didier Fourreau
This wonderful little chocolate shop is held by Didier Fourreau and his wife Veronique. All their chocolates are made in their shop in Paris using high-quality natural ingredients. They offer a delicious selection of chocolates - from ganaches to pralines. They also have a variety of other creations such as macarons, truffles and grignotines (caramelised almond sticks coated in chocolate).
All the chocolates are rich in texture but light at the same time and you're not left with a sugar aftertaste as with other commercially made chocolates. These chocolates are a pure delight, the real deal!
Address: 87 rue de Courcelles, 750017 Paris
Ladurée
Ladurée first opened in 1862 in Paris and has been a success ever since, now having shops all around the world. You'll find it hard to choose between their colourful selection of macarons and their beautifully made patisseries. I particularly love their macarons as they're always fresh and the classic flavours are always a hit (pistachio, vanilla...).
But what I love even more is their stunning packaging in pastel tones making them the perfect gift.
Click here for the list of Ladurée boutiques.
Aux Merveilleux de Fred
These special patisseries are one of my personal favourites. They're made of meringue, whisked cream and sprinkles of chocolate flakes (the white chocolate ones are absolutely delicious). They're all so light and fluffy and the meringue just melts in your mouth. You can either buy a big one or small individual ones if you prefer to mix the different chocolates.
Aux Merveilleux de Fred is originally from Lile and they've been in Paris for over 6 years now, recently opening shops in NYC and in London.
Find all Aux Merveilleux de Fred boutiques here.
L'Eclair de Génie
We're all familiar with the traditional chocolate éclairs but have you ever tried an éclairs with a fancy twist? Christophe Adam opened his first l'Eclaire De Génie in 2012 in the Marais and it has since become so popular in Paris for all his tasty colourful éclairs made with the finest ingredients. The flavours regularly change making it even more desirable however it's hard to choose amongst all the flavours when you're inside the shop...
Find all of L'Eclair de Génie boutiques here.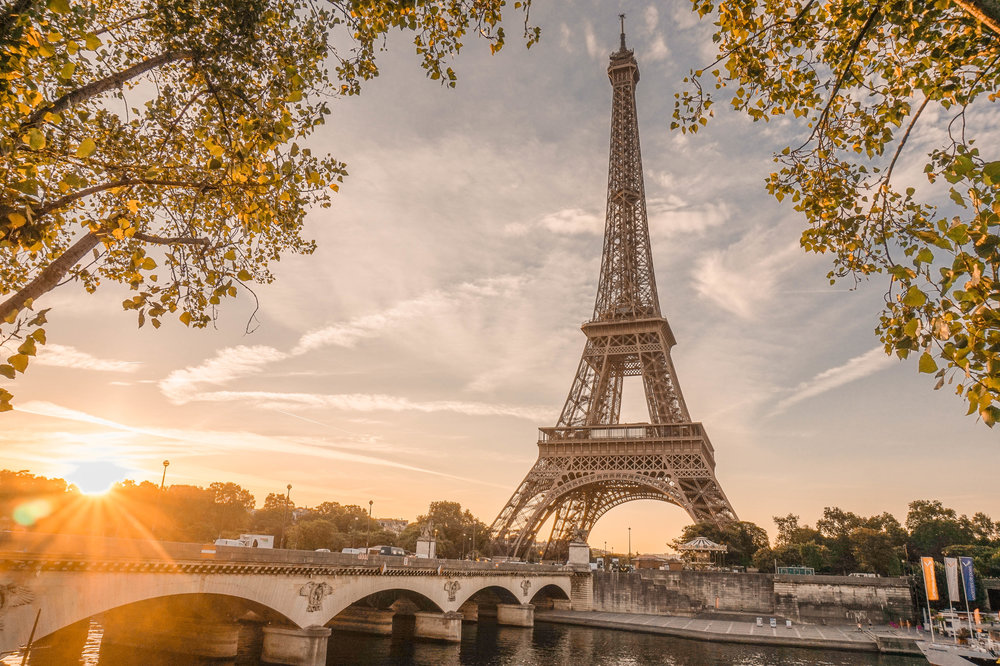 Get the best local tips & recommendations for Paris