My favourite restaurants in Paris
After living in Paris for three years, you can imagine how many different restaurants I have been to, most of them all being amazing. I have therefore tried to narrow down my list as much as possible including different categories to make it easier for you depending on what you're looking for. I've been to most of these places several times as I like them so much so I can guarantee that you will have a good meal. Hopefully you will have the chance to try several of them on your next escape to Paris.
Pin this post for later ♡
Wine Bars
Verjus - Palais Royal, 75001: a cosy wine bar in the heart of Paris that also serves some delicious appetisers.
Les Paresseux - Batignolles, 75017: they serve wines from independent wine growers and the most delicious and generous platters of cheese and charcuterie. They serve several other small dishes to share using seasonal products.
Bistros/Brasseries
Camille - Marais, 75004: this classic bistro is full of charm and makes the most delicious steak tartars.
La Bonne Heure - Batignolles, 75017: this family run restaurant is a great place to go if you're looking for typical French dishes.
Brasserie Lipp - Saint-Germain, 75006: it has been famous since the days of Hemingway and there's no surprise why - the food is lovely, the decor and setting is beautiful and it's always bustling with customers.
Gastronomique
Papillon - Parc Monceau, 75017: the head chef who has worked for some of the most famous chefs has opened his own restaurant and is the man behind this wonderful place. The decor is smart and refined and the food is insanely good.
Le 6 Paul Bert - Charonne, 75011: Bistronomie at its best - talented chefs cooking in the open kitchen and serving the most elegant and tasty dishes.
Pramil - Temple, 75003: classic French dishes revisited and served in the most beautiful way. This restaurant is full of charm and charisma. It's also very romantic.
Gare au Gorille - Batignolles, 75017: another popular place in Paris where you will need to book in advance in order to get a table. I personally enjoy eating at the bar.
Trendy
La Belle Epoque - Opéra, 75002: this hip restaurant close to the Opera is a very trendy place to go for dinner. The food is very good and the ambiance is lively.
Le Hibou - Saint-Germain, 75006: if you're looking for ambiance, then head here as it's a favorite place for Parisians to go for a drink and a bite to eat.
Jaja - Marais, 75004: I've been several times to this restaurant and have never been disappointed with the food. They also have a lovely wine selection.
Le Verre Volé - Canal St-Martin, 75010: a wine shop and restaurant serving delicious French dishes.
A Noste - Bourse, 75002: it's always busy here and you may have to wait for a table but it's worth it because the Spanish tapas are all so yummy.
Indian
Villa Punjab - Parc Monceau, 75017: I haven't been to many Indian restaurants in Paris as when you find one you love it's hard to change; The owner is very charming and all the dishes are so tasty and refined.
Japanese
Y-Izakaya - Batignolles, 75017: This Japanese bistro serves other things than just sushi (there's actually no sushi or sashimi on the menu). I really like it because you get to taste real Japanese food and it's all really good.
Italian
Daroco - Palais Royal, 75002: This hip restaurant is the latest craze in Paris. It's extremely hard to get a table so do book in advance. The New York loft style decor and the delicious pizzas cooked in a fire oven are the main reasons why everyone wants to go here.
Pizzeria Iovines Paris - Palais Royal, 75001: The concept is simple: great wine and great Italian food.
Cucuzza - Batignolles, 75017: If you're looking for some more unusual pizzas then go here. They're my favourites!
Brunch
Hotel Grand Amour - Château d'Eau, 75010: They're delicious healthy brunch menu for just 20€ is really nice. The setting is really beautiful too.
Le Petit Poucet - Place de Clichy, 75017: 20€ brunch menu including hot drink, fresh orange juice, French pastries, eggs, yoghurt... It's always in the sun and they have a big terrace so it's ideal.
Ob-La-Di - Marais, 75003: This small cafe serves very healthy options such as granola, avocado toast and kale salads. Things can be healthy and tasty at the same time and this cafe has figured it out perfectly.
La Bellevilloise - Belleville, 75020: They do a jazz brunch on Sundays for 29€.
Burger
Big Fernand: Due to is success, there are now several in Paris and they've even recently opened in London. Burgers are even better when they're topped with a delicious French cheese right?!
Le Camion Qui Fume - Grands Boulevards, 75002: A new fast food option in Paris that's a 100 times better than McDs or Burger King.
Trendy Hotel Restaurants
Grand Pigalle Hotel - Pigalle, 75009: This is a perfect option to go for dinner if you want to have a light meal followed by the most wonderful cocktails and cool music.
Hotel Bachaumont - Sentier, 75002: It's always lively during the evening and night time. It's become very popular amongst Parisians so I'm sure you will love it too.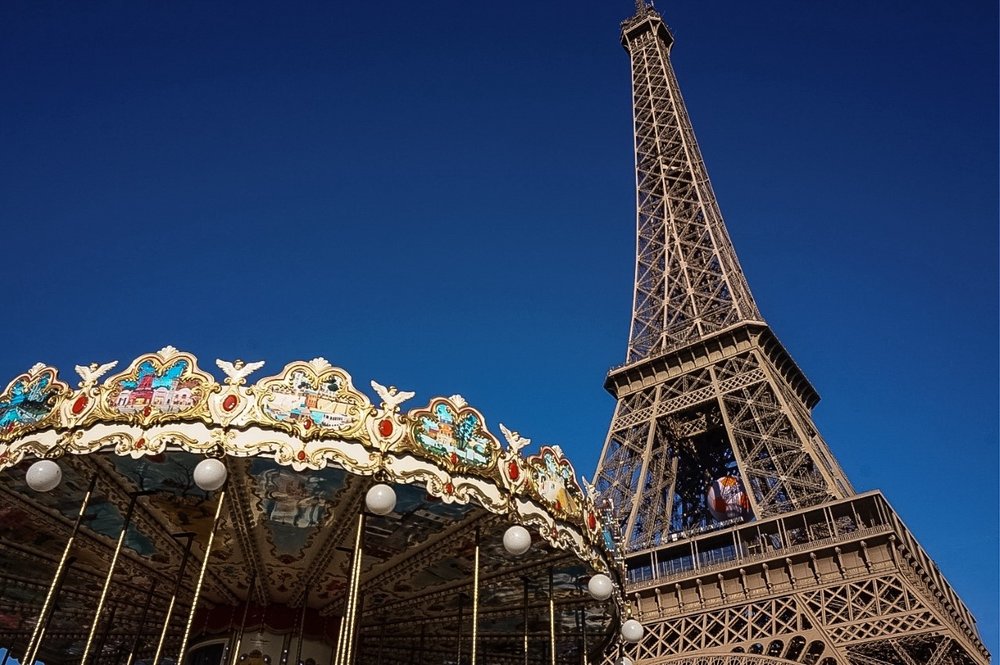 Get the best local tips & recommendations for Paris