The ultimate bars & restaurants in Madrid
Pin this post for later ♡
🍴
Cool & trendy
Lateral - This restaurant is an absolute must. It is where all the young locals go for lunch or dinner. They have several locations in Madrid but my favourite one in terms of décor is on the Paseo de la Castellana. They serve medium-sized tapas and a variety of salads and vegetable dishes. Their tortilla and pinchos are amazing and I also recommend their crepes with dulce de leche for dessert!
Perrachica - I recently tried this restaurant and was very impressed by its wonderful decor and great food. They serve a range of different classic Spanish tapas all with a modern twist. My favourite one was the squid ink croquettes as pictured below.
Marieta - friends recently took me to this restaurant and I loved it. The food is delicious and the great part is that by 11pm they turn the music up and everyone has a drink at the bar. This is one of the new hotspots in Madrid so don't give it a miss.
Traditional
Meson Cinco Jotas - this is a great spot to go for lunch. Their main speciality is pork and every dish is delicious. My favourite is the secret iberico and the huevos rotos with iberico ham. They have several restaurants but I personally recommend the one on Puigcerdá street.
Riveira Do Miño- this restaurant is very unique, it is not very fancy but is ideal if you love seafood. I suggest going for lunch. It is always really busy so you need to go in with determination and ask for a table to be put on the waiting list. It is worth the wait once you're served the huge platter of seafood.
Bodega la Ardosa - a great Spanish tapas bar to go before starting your evening, very lively atmosphere.
Markets
Platea – This gourmet market is definitely worth visiting. It is the largest gastronomical centre in Europe and you can find a wide variety of foods from all over the world. It used to be an old theatre and the original design has been kept so there are serval floors with bars, restaurants and market stools and in the centre there is a stage where they hold regular performances.
Mercado San Miguel - This enclosed market is the perfect spot for lunch. There are a several stands which all offer different types of Spanish food and tapas and I can assure you that you will not be disappointed...
Sweet
San Gines Chocolateria - You must go to this charming little cafe near Puerta del Sol. It has been opened since 1894 and is where you can get a real hot chocolate and churros.
🍸🍷
Rooftops
Radio, ME Madrid Hotel - This is another hotel that has great views over Madrid. The music is always really nice so it is the perfect place to go in the summer for an aperitif or a night out.
Hotel Urban - This modern hotel offers some amazing panoramic views so go up for a drink one evening.
Gymage - here is another cool terrace to discover in Madrid. This place is relatively new and is one of a kind in the capital.
Cocktails
Areia - a Moroccan style lounge bar where you can find one of the best Mojitos in Madrid. I used to go here on weekly basis when I was living in Madrid.
Classic & chic
Ramses - This chic bar has a great atmosphere, especially in the summer when you can make the most of its outdoor terrace overlooking the Puerta de Alcala.
La Ruleta - this old fashioned bar is full of charm. They serve the best Gin & Tonics. It is very traditional and unique so it is worth going for a drink to live a real Madrilian experience. You must try the Gin Mare, my favourite!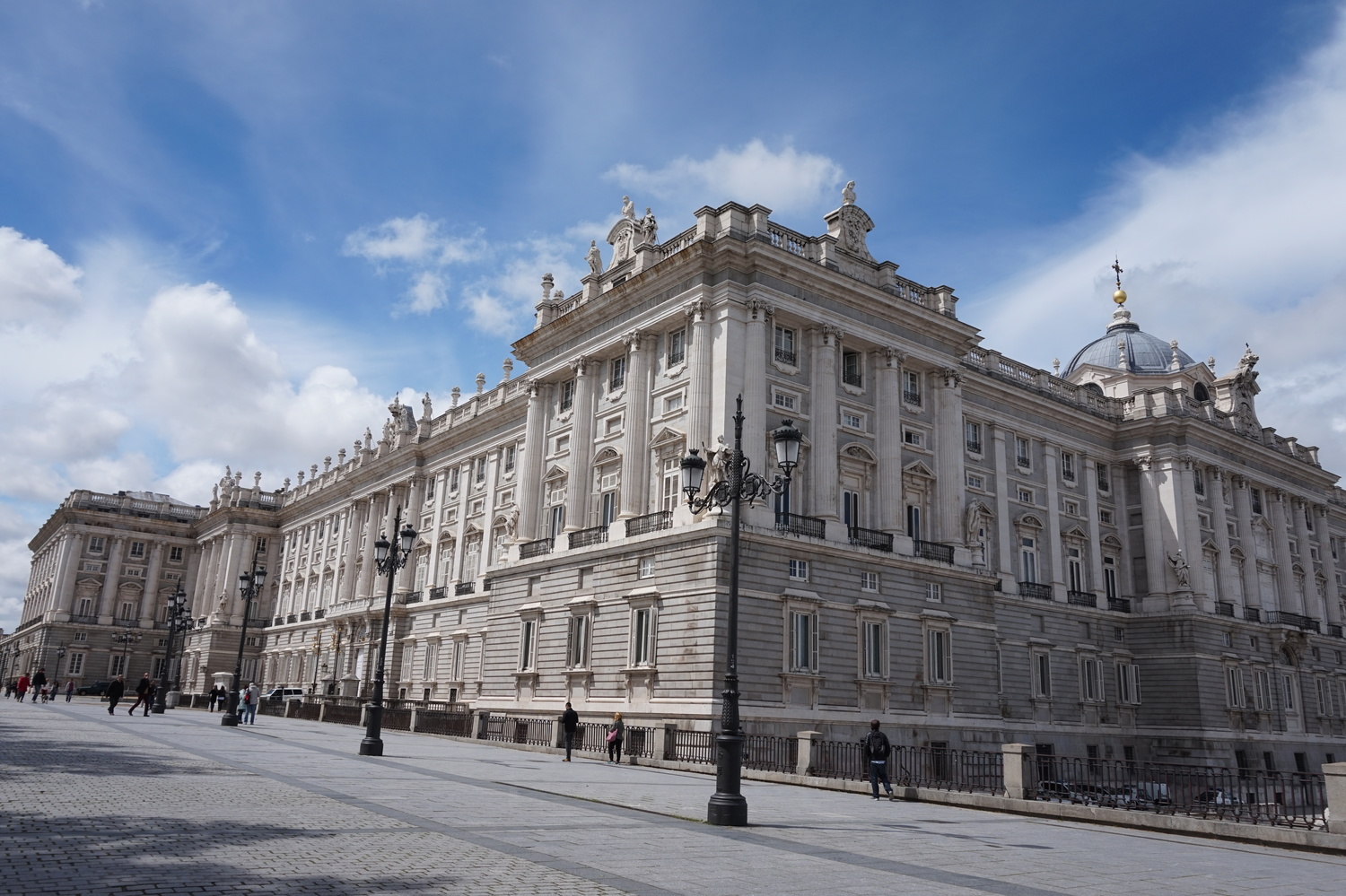 Get the Madrid travel weekend guide