A day in Normandy: from Paris to Deauville & Honfleur
Normandy is the northwest region in France on the Atlantic coast. Due to its proximity to Paris, Deauville is the popular place for Parisians to go on the weekend for a breath of fresh air, especially during the summer to make the most of a sunny day on the beach. You can go for a weekend or even as a day trip like we did on a bank holiday. We left early in the morning, visited Deauville and Honfleur and returned back to Paris in the evening.
☞ Best time to go
If you like being by the sea and eating fresh fish and seafood then you can visit all year round! But if you're really looking for a warm sunny beach day, then it's best to go during the summer (however do expect it to get a lot busier). I would suggest checking the weather forecast before going just to make sure you won't hit any rain, especially if you're only going for a day or two.
🚗 Getting there
Deauville and Honfleur are approximately 200km away from Paris, which will take you around two hours to get there either by car or by taking a train from Paris-Saint Lazare station to Trouville/ Deauville (return ticket around 75€- book now).
We rented a car with Virtuo, a new mobile app which enables you to pick up your rented car (all Mercedes Class A) directly in a Paris parking lot (Gare du Nord, Gare de Lyon, Montparnasse or Madeleine) without any intermediaries or paperwork as your phone is your key to open the car and it's only 64€/day. By driving, you will have more freedom to move around once you're there which is ideal if you want to visit the neighbouring towns.
👀 Visiting
Deauville
In addition to its wonderful long beach, Deauville is popular for its grand casino, its typical Norman houses, the international film festival, and lovely marinas. It's one of the most prestigious sea resorts in France so it's no wonder why Deauville has always been a favourite destination for Parisians, particularly the high society (aka Parisian riviera).
You can spend a couple of hours wandering around the town centre where you will find the most unusual houses that are all so well maintained making you want to have your own. There are also plenty of shops to divert your attention from the local architecture... You can then finish off with a nice stroll along the beach or a sunbathing session depending on the weather. On the beach cabins of the Promenade des Planches you will spot the names of many famous actors that have been going to Deauville for the American Film Festival since 1975.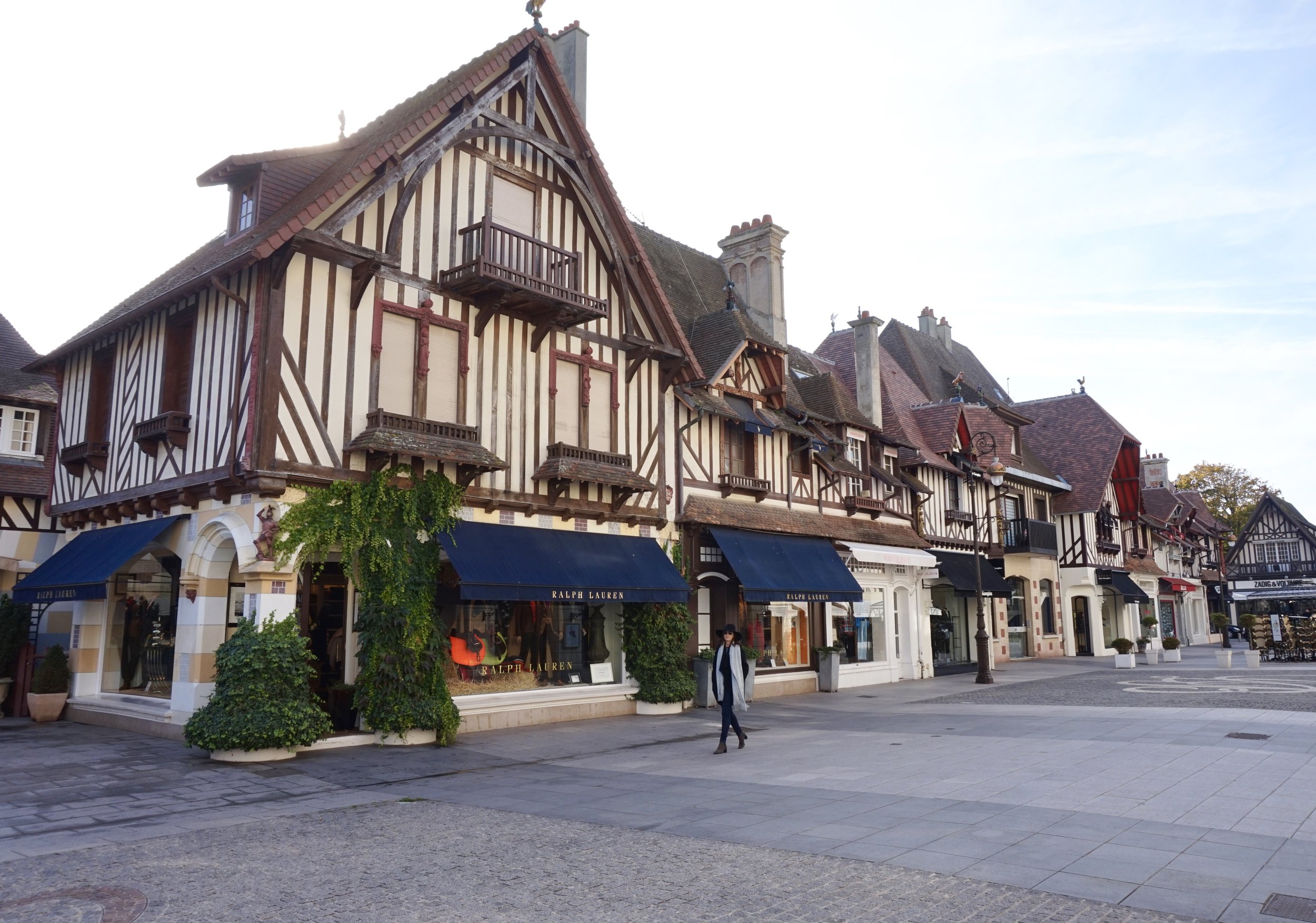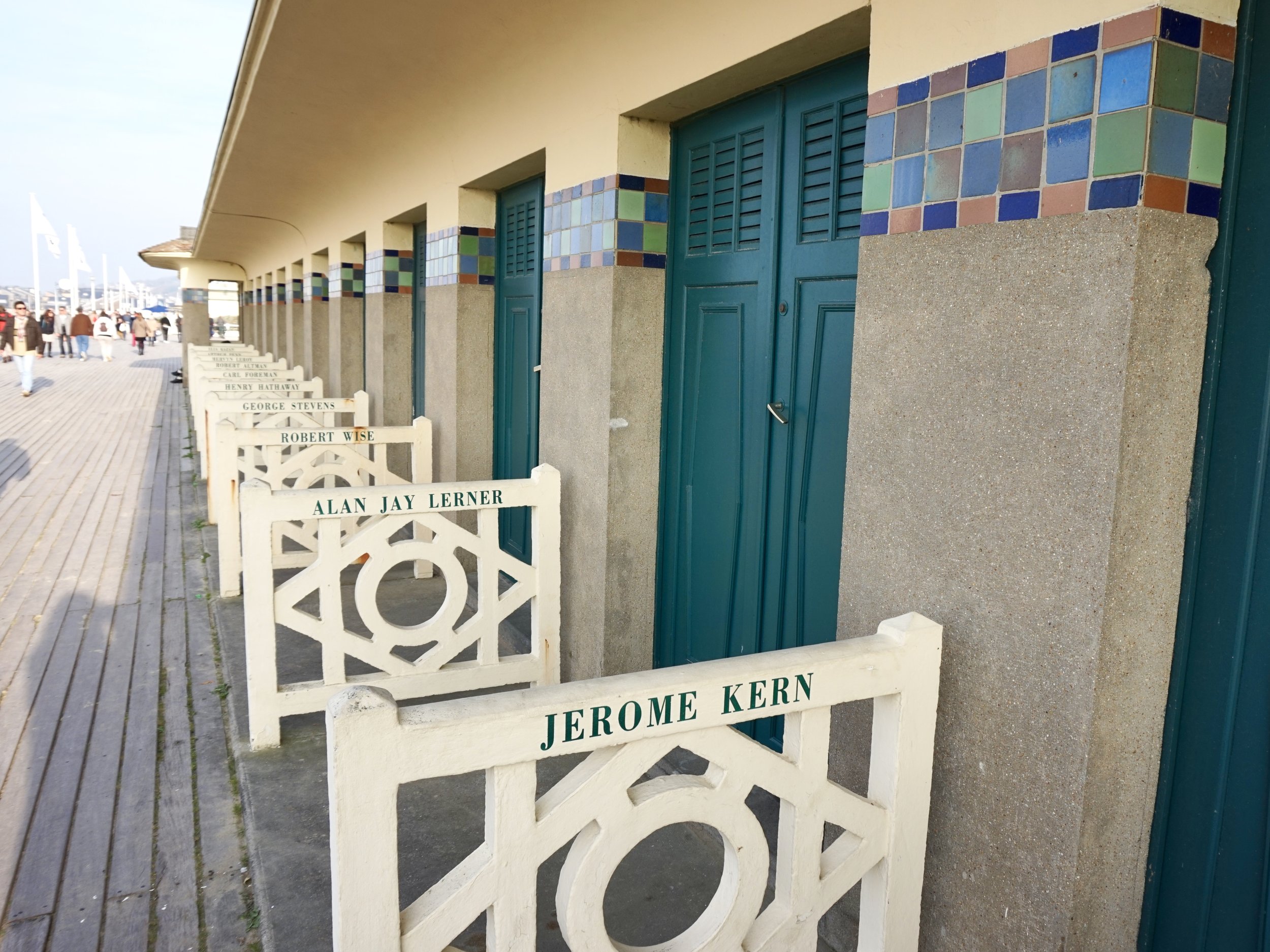 Honfleur
Honfleur is well known for its old picturesque port and colourful buildings which were painted by some of the famous painters like Monet and Boudin. You can spend hours going around the harbour and admiring its beauty. The little back streets are also really charming where you will find lots of jewellery boutiques, antique shops and a lovely church (Sainte-Catherine) which is the largest church in France made of wood!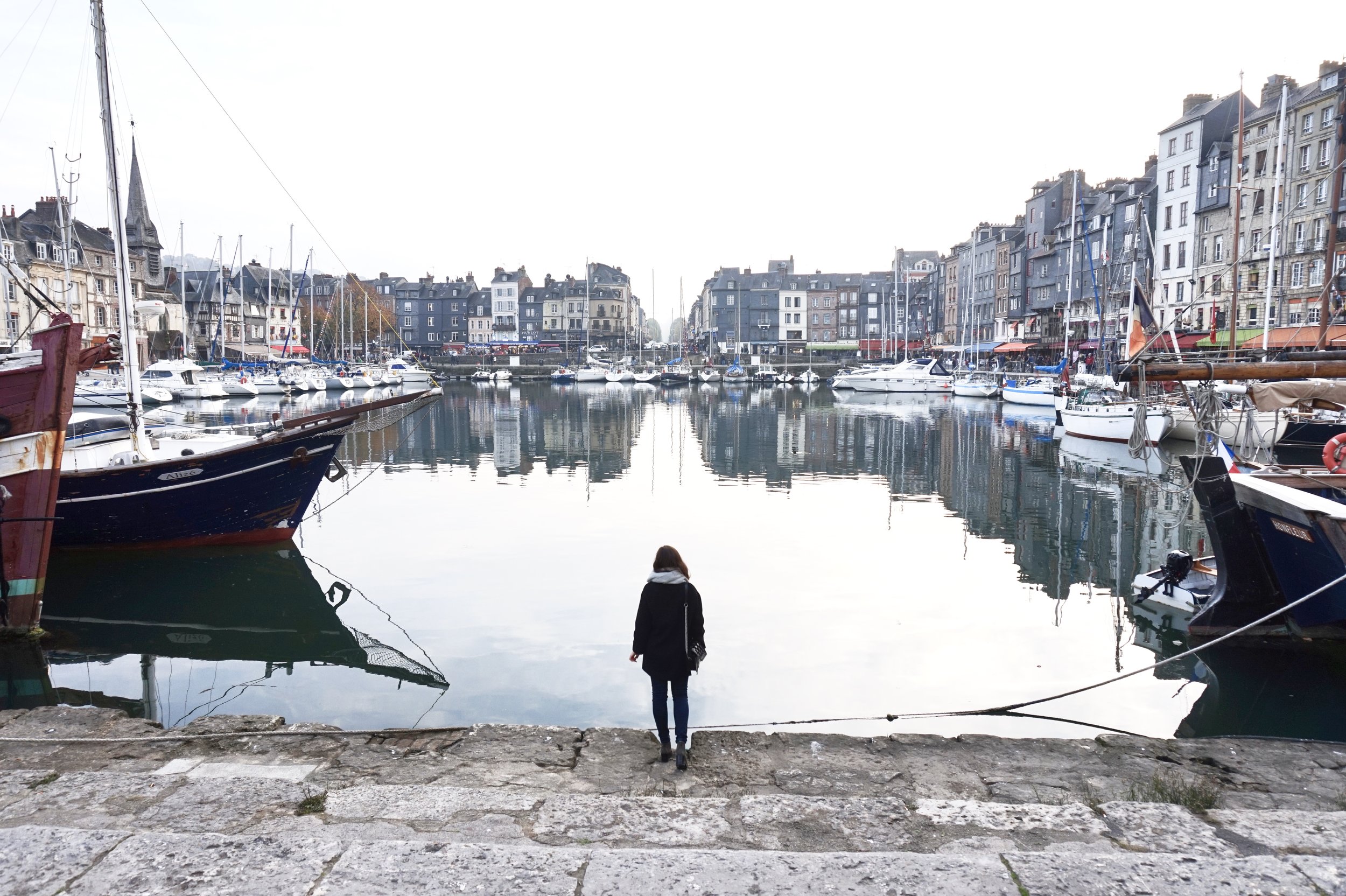 🍴 Where to eat
There are several cafes and restaurants by the beach of Deauville but if you're looking for some good fish and seafood then you should go to Augusto Chez Laurent in the town centre (3-course menu starting at 24€).
In Honfleur, we had a delicoius meal at a creperie called La Cidrerie. I must say we had some of the best crepes ever and the atomosphere is very warm and welcoming
Along the port of Honfleur there are lots of lovely cafes and restaurants where you can have a meal or just a drink like we did to enjoy the beautiful setting:
If you have some days to spare in Paris (which may be a bit unrealistic) or simply fancy going outside of the French capital, then I really recommend visiting Deauville and/or Honfleur. They're both charming coastal towns, not far away from Paris, you'll eat very well and you'll be by the sea. What more could you ask for?!
⇟ Find the best accommodation in Deauville ⇟
Have you ever been to Deauville or to Honfleur?
C xx
Pin this post for later ♡